November 16, 2011 in Fashion, Living
I haven't heard of this company until now but I already love it.
So gorgeous. Turns out that this line was launched to the public in the last few years.
I guess I have cold weather on my mind with the move to Minnesota and all!
Mackage Leigh wool coat in Camel: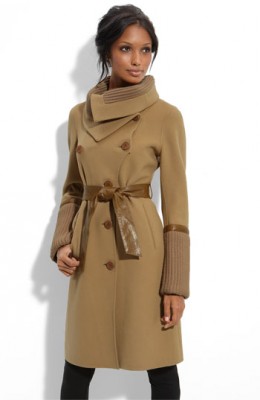 Loving modern lamps with a touch of vintage. I wouldn't mind this one below for the bedside.
John Richard Mirrored cube lamp: