October 29, 2011 in Living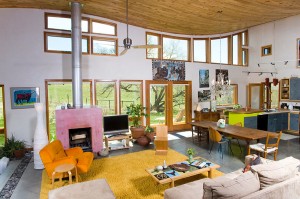 Thank you NY Times for continuing to provide gorgeous pictures of great design. I would move to rural Montana just to live here.
This property, an award-winning design by Ryker/Nave Architects, was built in 2004 on 2.5 acres of grassland overlooking the Gallatin national forest in Livingston, Montana.
My 2 favorite parts – the lap pool in the living room and the bedroom is in a converted silo.