December 18, 2011 in Design
I have been a negligent blogger this month. I am working a lot which offers me less time for inspiration. But who can avoid inspiration during the holidays?
Cameron and I put up our tree last week. It's covered in silver glitter and attached to the ends of each branch are teeny tiny mirrors. When we got married it was winter in Toronto and we decorated with a hint to the holiday theme. We used this tree to hang the seating cards as 'ornaments'. It has remained our tree of choice for the 5 Christmases since.
To enhance its branches this year we decorated sparsely with black and white ornaments from a small boutique in Monterey.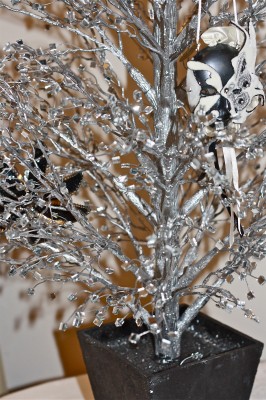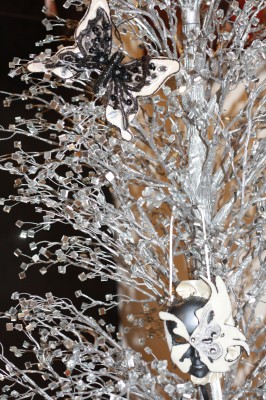 December 10, 2011 in Food
We've been off for a bit traveling. Hence the lack of recent posts.
We were in Minneapolis this weekend to check out apartments and finalize things for the move.Our excellent realtor gave us a few tips on places to eat.
Marvel Bar was one in particular. The Dayton sons started this place in August as a modern 'speak-easy.' it's a bit hidden below the newly opened Bachelor Farmer restaurant. But it's worth looking like a fool to find the place. There is a great ambiance and the drinks are exceptional.
Just head there early so you're not stuck in the cold waiting for a table.